"We want to change your oil, not your schedule."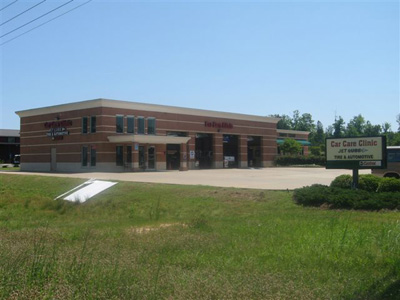 Address:
1005 Lakeland Place
Flowood, Mississippi 39232
Monday-Friday: 7:30am to 5:30pm
Saturday: 7:30am to 1:00pm
Reviews
I love coming to CCC Flowood East because the people there are so polite and helpful. Tracey is totally awesome. She's friendly and always has the best attitude and she will get you in/out as fast as she can. She's honest and upfront with what's going on and keeps you updated while you're there. She will be the reason I keep coming to CCC. You do a great job Tracey…keep up the great work that you do!
Tracey went way beyond to help me and my wife. Not only was she courteous but also very professional. She worked out a schedule due to me and my wife's work. Definitely highly recommend this location for everyone to use. The guys in the shop are always nice and try to help where ever they can.
The sensor light for my tires had come on earlier while driving from Vicksburg to the I-55 and Lakeland area. I felt that it was more of an indication of the sensor going out and an issue with tire pressure. Although I intended to have the tire pressure checked once I drove toward the mall in Flowood, I got distracted. When it was time to return to Vicksburg, I remembered and was feeling really stressed to find a tire business to have the air pressure checked at close to 6 pm. I drove into the parking lot for Car Care Clinic in Flowood and a very kind man agreed to help me although his business was closed for the day. I truly appreciate his kind spirit and willingness to me. Oh and I didn"t mention the heat although it was 6 pm. Thank you kind sir.