"We want to change your oil, not your schedule."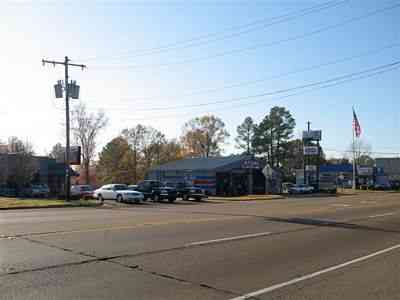 Address:
4406 Robison Road
Jackson, MS 39209
Monday-Friday: 7:30am to 5:30pm
Saturday: 7:30am to 4:00pm
Reviews
I absolutely LOVE this location!! The employees are always so friendly and they know their stuff. Every time I go for an oil change, I"m always in and out with a quickness. I have recommended this location to several family members and friends. Keep up the good work!! I will be coming back for sure!!
I have recently been going here for 2 to 3 years now to get my oil changed. they do a very good job, and I know their material very well. they are well spoken people and know how to handle the job when they get really busy. customer service is always great!! The staff members are always smiling and in the best of moods. they are very convenient, because they are even open on Saturdays. Very friendly, fast service, and also a great waiting room (with snacks and a drink machine). The best part is when you go get something done to your vehicle and they vacuum it out when they are completely done.
Visited Car Care Clinic and the customer service was phenomenal! Amber was very polite. Matthew, Robert, and Bobby were very knowledgeable about my vehicle and very informative. They are an amazing group of people! I love how they are like one big family and treat the customers just the same! Keep up the good work!